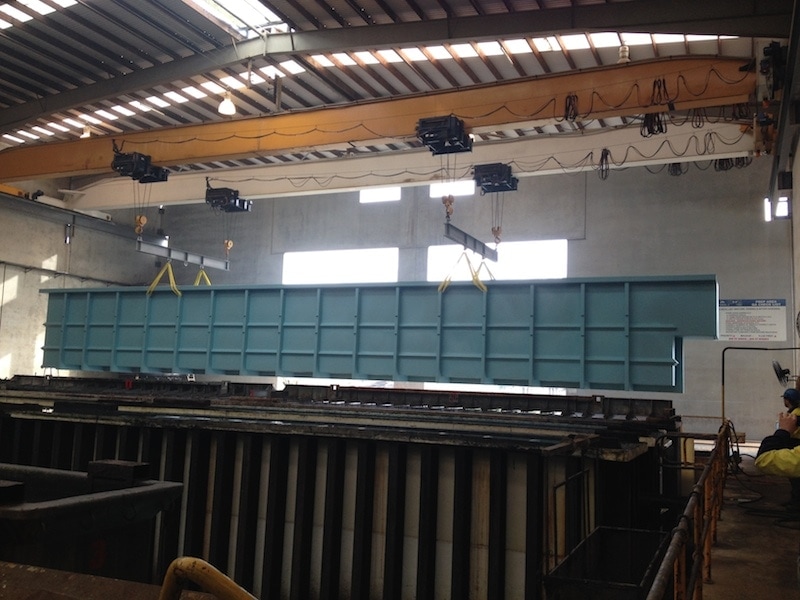 Over the Easter / ANZAC day period, APG undertook a shutdown which included the change out of 100,000 lt – 20 Tonne pickling tank – Major part of a $ 200,000 plant maintenance program.
Photo of new tank (Coated in blue chemical rhino lining) being lifted into position. (New tank weight = 16.3T) .
Australian Professional Galvanizing provides hot dip galvanizing services to Cairns, Townsville, Mackay and Rockhampton.